7×24 Exchange Women in Mission Critical Operations (WiMCO)
As the leading knowledge exchange in the mission critical space, 7×24 Exchange recognizes the importance of increasing the engagement and participation of women in the industry. This understanding has led to the development of WiMCO (Women In Mission Critical Operations) which will focus on recruiting women into the 7×24 Exchange organization; supporting WiMCO initiatives at the Chapter level; promoting mission critical opportunities for women and providing leadership opportunities through the community.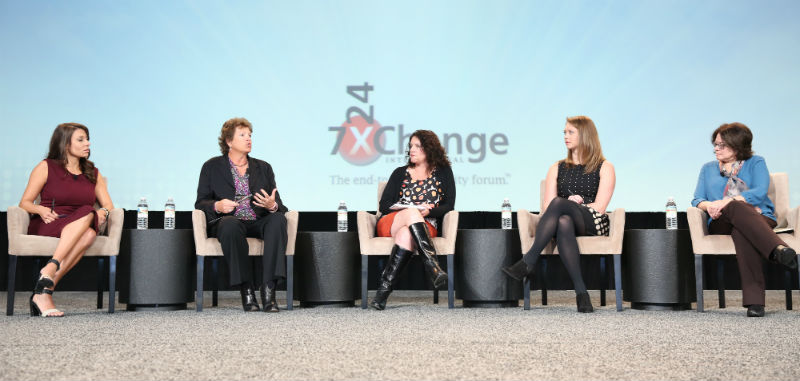 Related Articles
The Importance of Women Mentoring Other Women
The Atlantic
Elizabeth Lund, a vice president at Boeing, reflects on the lessons she's learned and passed on during her career as an aeronautical engineer.
How Diversity Makes Us Smarter
Scientific American®
Decades of research by organizational scientists, psychologists, sociologists, economists and demographers show that socially diverse groups (that is, those with a diversity of race, ethnicity, gender and sexual orientation) are more innovative than homogeneous groups.
Britain Sabotaged its Computing Industry Being Male Chauvinists
Green Data Center Blog
Did you know that one of the contributing factors in the decline of British computer technology was efforts to give preference to men to be computer programmers and operators?
7x24 New England March 2017 Event
Milldam Public Relations
7x24 Exchange New England hosted its March event last night with a theme focused on women who work in mission critical facilities. The panel, moderated by Jennifer Cooke, Research Director at IDC, featured Aheli Purkayastha, Product Manager for Purkay Labs, Jeanne Karpel, HR Director for Integrated Design Group, and Kathy Colacchio, Applications System Engineer for Lahey Health.
Let's Talk about Women in the Data Center
Data Center World
Some in the data center industry have for several years been sounding alarm bells about a quickly aging workforce. Relatively few young people pursue careers in data centers, while demand for data center capacity is growing quickly, a combination that can soon bring the industry to a full-blown crisis.
Google's Diane Green on the Rush to the Cloud
The Wall Street Journal
The head of Google's cloud-computing division explains what companies can gain by migrating their data.
WiMCO Committee Member Heather Dooley named among the Top 5 Women in the Data Center Industry 2017
Colocation America
Google's Heather Dooley, who is also a WiMCO Committee Member, was named one of the Top 5 Women in the Data Center Industry to celebrate International Women's Day 2017.
Imposter syndrome: Why do so many women feel like frauds?
The Telegraph
It's a feeling most women know well. You're sitting in a meeting, giving a presentation or just chatting to colleagues, and suddenly you can't help but imagine that there's a giant neon sign above your head, flashing the word "fraud".
The Data Center Industry Has a Problem: Too Many Men
Business Insider
Intel's top female exec says these two things could fix Silicon Valley's gender problem.