2018 Spring Conference Keynote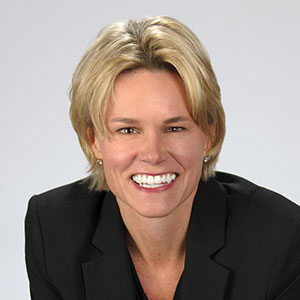 Leading the Way, Inspiring Go Getters and Game Changers
Molly Fletcher
Former Sports Agent, Consultant & Author
In order to lead, you have to inspire people to want to follow. A true leader knows that leadership extends beyond self. From the arenas of professional sports to the boardrooms of major companies, Molly shares what drives top leaders and how they inspire collective success.
---
About Molly:
Molly Fletcher is a trailblazer in every sense of the word. She is a rare talent of business wisdom, relationship brilliance and unwavering optimism. As a CEO, she shares her unconventional and unique techniques that made her one of the first female sports agents in the high stakes, big ego world of professional sports and now a successful entrepreneur.
Formerly, as president of client representation for sports and entertainment agency CSE, Molly spent two decades as one of the world's only female sports agents. She was hailed as the "female Jerry Maguire" by CNN as she recruited and represented hundreds of sport's biggest names, including Hall of Fame pitcher John Smoltz, PGA TOUR golfer Matt Kuchar, broadcaster Erin Andrews, and basketball championship coaches Tom Izzo and Doc Rivers. As she successfully negotiated over $500 million in contracts and built lasting relationships, she also observed and adopted the traits of those at the top of their game.
She has been featured in ESPN, Fast Company, Forbes, and Sports Illustrated, and has energized organizations as diverse as AT&T, Bank of America, Georgia Tech, the PGA TOUR and Home Depot.