Meet a Member – Brian Yarber
Managing Director for CBRE Data Center Solutions (DCS)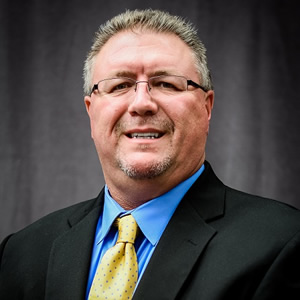 Brian Yarber is currently Managing Director for CBRE Data Center Solutions (DCS). With more than 20 years of data center and mission critical experience, Brian is responsible for leading a team of 250 technicians and engineers that support a large portfolio of data centers in the U.S. Previously, Brian was a director for DCS, providing technical and operational leadership in areas of facility management and projects for client accounts including top FORTUNE 500 companies. Brian excelled at identifying opportunities and executing strategies that improved data center operations and management functions, reliability programs, uptime, and overall value for DCS clients.
How He Got Involved in Mission Critical Operations
"I've been in the reliability and uptime industry since 1990, starting with the paper manufacturing industry. In 2000, I jumped to the Critical Environment and Mission Critical industry with the Trammel Crow company. As the Manager of Mission Critical Facilities for the Hertz Corporation, I oversaw several global data centers, call centers and multiple regional data centers. In 2007, I moved to the role of Director of Facilities, Engineering and Operations for the Regions Financial account. At Regions, I directed engineering and operations for 15 million square feet of retail, non-retail, and critical environment space. I was responsible for the continuous uptime, operational and financial accountability for numerous data centers, critical operation centers, call centers and cash vaults."
Participation in 7×24 Exchange
"I've been attending 7×24 International Events since 2007. In 2010, discussions began regarding the establishment of a 7×24 Exchange Chapter in Alabama. These discussions led to the creation of a joint chapter with Florida: The Greater Florida/Alabama 7×24 Exchange Chapter. The first meeting was held on March 15th, 2012, and the Chapter has grown to over 274 members, including 39 events and thousands of attendees. I was one of founding members of the Chapter and have served as the President since 2012. I look forward to growing and improving the Chapter by looking for different ways to reach new members and promoting the Chapter's Mission/Charter. The last two years I have led the efforts of sponsorship and promotion of International Data Center Day at CBRE Data Center Solutions, the Premier Sponsor in 2020.
Why the Mission Critical Industry Is so Important to Me
"This industry has been very good to me—it has provided a rewarding career and positive opportunities for my family. The data center industry is fast-paced, and some days are more challenging than others, but I'm thankful to work in such a high-demand industry. Data centers are the lifeblood of just about every business and organization—and now they are essential for getting us through the COVID-19 pandemic. I hope for generations to come that the data center industry creates a wealth of job opportunities and continues to be a highly respected place to be."
"Data centers are the lifeblood of just about every business and organization—and now they are essential for getting us through the COVID-19 pandemic. I hope for generations to come that the data center industry creates a wealth of job opportunities and continues to be a highly respected place to be."
-Brian Yarber