Meet a Member – Frank Nash
Vice President of Sales, Schneider Electric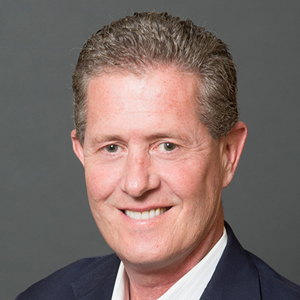 Frank Nash, a 20-year veteran of the data center industry, currently serves as the Vice President of Sales for Data Center Solutions at Schneider Electric. In this role, he manages a team of sales professionals who work with customers across the data center space.
How he got involved in mission-critical operations
Throughout his career in the electrical manufacturing sector with Schneider Electric, Frank has held several sales, marketing, and price management roles. But what drew Frank to the mission-critical space in the early 2000s was the excitement around the industry's growth and possibilities. Frank witnessed Schneider Electric's acquisition of industry-leading brands, including APC, Lee Technologies, and MGE, and realized the potential of these solutions.
In 2009, Frank was part of the core team that integrated solutions from these new brands into one holistic offer: Data Center Solutions. Frank understood the value of offering a robust portfolio of end-to-end solutions — power distribution equipment, three-phase UPSs, prefabricated modular solutions, and beyond — and empowered his teams to make the most of growing sales opportunities by being a true partner with customers. "We engage with all members of the data center ecosystem, not just end-users," he explains. "We must be collaborative and influence all points of the value chain to be good participants in the overall delivery of mission-critical systems."
For Frank, sales aren't about providing an offer — they're about supporting the entire data center ecosystem.
Today, Frank is known throughout Schneider Electric and across the industry as a data center thought leader. His interests converge around delivering at the speed, scale, and complexity that our data center customers require, whether it be a hyperscale, colocation, or edge deployment. And Frank is ready for what's to come. "Within the data center ecosystem, roles are being disrupted and traditional ways of working are being challenged. Old processes and strategies no longer suffice in this new paradigm, and we need to evolve to deliver on the changing demands."
Participation in 7×24 Exchange International
Frank has remained an active member of 7×24 Exchange International for over 20 years, and he values the role this organization has for all entities in the mission-critical space, from end-users to contractors, consulting engineers, vendors, and more. He has shared his expertise with his peers at national 7×24 Exchange conferences — most recently serving as a panel moderator in 2018 and 2019. And Frank hopes to continue meeting and engaging with fellow attendees at upcoming in-person events.
The value of empowering future leaders
Besides his professional interest in the edge, Frank is also passionate about guiding the next generation of mission-critical operations leaders. He's taken an active role in mentoring over a dozen young leaders across the Schneider Electric organization.
Frank is also well-connected with his alma mater, the University of Virginia (B.S. Mechanical Engineering), and routinely serves as a mentor to current students.
Although it may have been difficult to recruit new talent to the data center industry a couple of decades ago, the energy in the space continues to grow as it evolves. Today, high-profile companies like Amazon, Microsoft, Google, Apple, and Facebook rely on Schneider's products and solutions to operate — and Frank's mentees are eager to potentially market and sell to these exciting customers. According to Frank, "It is my responsibility to help develop the next wave of talent."
"Within the data center ecosystem, roles are being disrupted and traditional ways of working are being challenged. Old processes and strategies no longer suffice in this new paradigm, and we need to evolve to deliver on the changing demands."
-Frank Nash