Meet a Member – Lee Kirby
Co-Founder, Salute Mission Critical
Chair, Veterans Community, Infrastructure Masons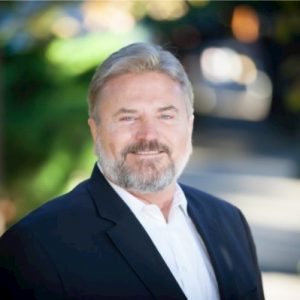 Lee has more than 40 years of experience in information systems, strategic business development, finance, planning, human resources and administration, both in the private and public sectors. He is known for developing world-class teams while closing the data center industry's talent gap by connecting veterans with long-term careers. Lee has successfully led several technology startups and turnarounds as well as built and run global operations. His many years as a technology industry leader helped him masterfully balance a successful military career spanning 36 years (Ret. Colonel), and he continues to serve as an advisor to many veteran support organizations.
As a trusted advisor and independent consultant for various organizations in the data center sector, Lee provides interim leadership to emerging and transforming technology companies. His core technical competency focuses on improving critical infrastructure performance through sustainable solutions that reduce operating costs across all industries. Lee provides leadership from business strategy development through funding to execution and his focus on sustainable operations has repeatedly driven value to all stakeholders.
In addition to an MBA from the University of Washington and further studies at the Henley School of Business in London and Stanford University, Lee holds professional certifications in management and security (ITIL v3 Expert, Lean Six Sigma, CCO). He also serves as a frequent contributor for many industry conferences and publications while also working directly with Infrastructure Masons as an Advisory Council & Military Community Leader. In this role, Lee drives awareness in the military community to get more Veterans and Military Spouses into the data center industry. This coalition has reached out to all Transition Assistance Program sites and provided ongoing communications and education so that veterans know that they have a choice of careers that includes our industry.
Salute Mission Critical
His primary focus, Salute Mission Critical, launched in 2013 and is focused on providing military veterans with job opportunities.  By immersing veterans into a comprehensive curriculum and helping them gain experience and skills, Lee's initiative acts as a feeder system to the data center industry and the first step in a career for veterans. At Salute, team members work with data center owners/operators to go behind the scenes and provide full data center lifecycle services to them. Based on their results, some of the company's clients fill gaps in their own ranks with Salute team members. In this way, Lee and his team are helping close the data center talent shortage gap with veterans in need of careers. For Salute, recruiting isn't just about looking at someone's resume. It's about digging deeper into the person, their experience, leadership, decision-making skills and testing their aptitude for the sector they would succeed in the most.
Participation in 7×24 Exchange
Lee has also had a long history with 7×24 Exchange and has participated in many conferences and presented on key industry topics from operational excellence to veterans programs.  Following his last deployment to Iraq in 2010, he realized that he shared the same views on veterans as Bob Cassiliano.  As he launched Salute Mission Critical he shared his plans with Bob and built a dialogue around helping to get veterans into the industry.
Bob's gracious support helped raise visibility of the initiative and propelled Salute on its path.  Bob was the first to receive Salute's Selfless Service Award as he supported Salute from the beginning.  His selfless service to veterans reflects the love he has for the country and the memories of his father who fought in the Battle of the Bulge and received two Silver Stars for heroism and valor.  As the veterans initiative was started with Infrastructure Masons, 7×24 Exchange was the first coalition partner to join forces to help raise awareness in the military.  This ongoing relationship will continue to change the lives of veterans and their families.
"Over the years, Salute has helped thousands of veterans start careers in the data center industry, empowering many to dramatically change their lives and those of their family members for the better. I am proud to be part of that mission and will continue fighting for our heroes."
-Lee Kirby
Find Lee on LinkedIn to follow his journey and follow Salute Mission Critical on LinkedIn, Facebook and Twitter.